IoT device map 2017 that summarizes the 122 devices that can be purchased in Japan.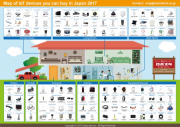 Continue reading "IOT Device Map 2017 – Japan" →


Robot start Co., which specialises in robot business (Headquarters: Shibuya-ku, Tokyo, President: Yoshihiro Nakahashi) has created the latest edition of industry map (chaos map) that overlooks the Japanese communication robot industry · Q1 version of 2017.
In the industry map created this time, more than 60 robot, service, developers, etc. have been newly added since last time, and you can feel the growing fever of communication robots.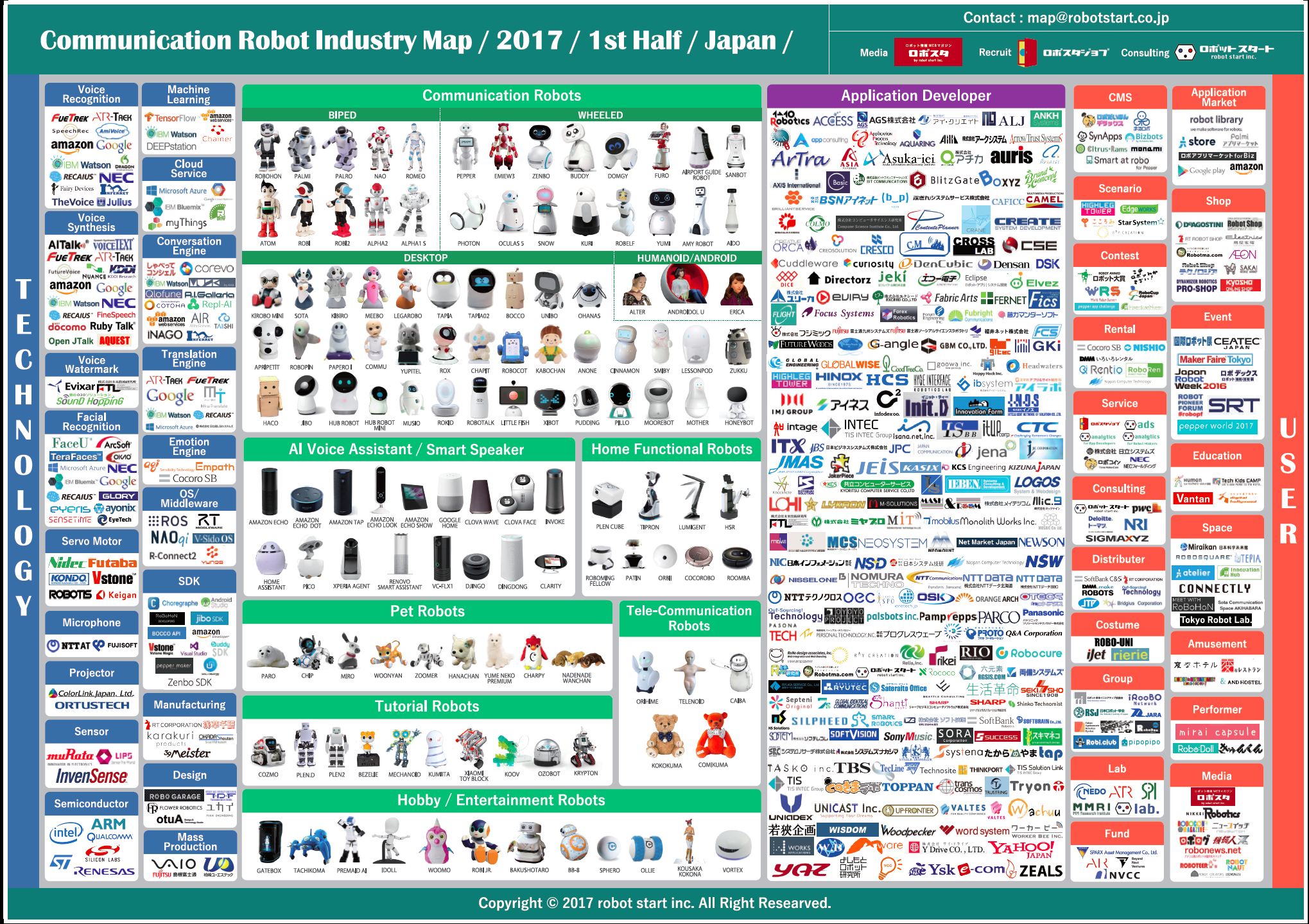 Continue reading "Communication Robot Industry Map 2017 – 1st half – Japan" →