Andando a fare un pò di pulizia, ho ritrovato il video e il testo integrale dello speech, fatto ormai più di un anno fa, in occasione dell'evento IBM Business Connect 2016 il cui contenuto, che riporto di seguito, è ancora oggi molto attuale.
Industry 4.0
Benvenuti nell'era dell'Industria 4.0, dove la robotica reinventa non solo il processo industriale, rendendo automatizzata e interconnessa la produzione, ma rivoluziona completamente anche il mondo dei servizi e la vita di tutti noi:
quando entriamo in un centro commerciale, in farmacia o facciamo check-in alla reception di un hotel, oppure semplicemente per accendere una luce o tagliare il prato di casa.
Per questo breve viaggio alla scoperta dei nuovi trend digitali, vi ho presentato un amico: Pepper. Prodotto da SoftBank Robotics, è il primo social robot capace di riconoscere le principali emozioni umane e di interagire proattivamente con l'ambiente circostante. Lanciato a Tokyo nel 2014, Pepper è alto 120 cm e pesa solo 28 chilogrammi, ha un touchscreen 10 pollici, numerosi sensori ambientali e camere 3D/2D per il rilevamento di persone e dei loro movimenti. E soprattutto, Pepper dialoga con l'ambiente e con tutti i device attorno a lui, integrandosi in modo naturale con ogni contesto circostante.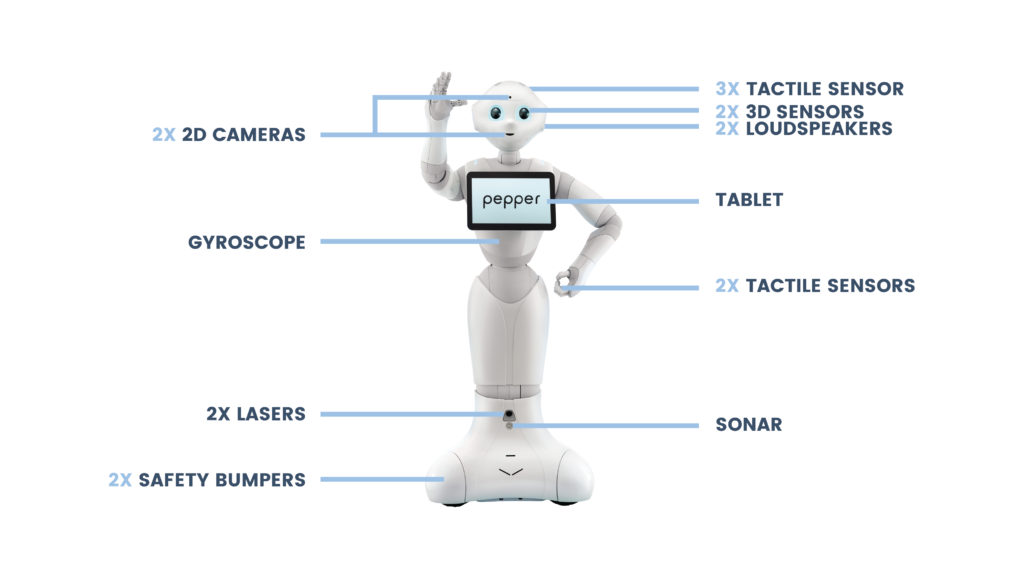 Internet of Things
Pepper è Internet of Things perché è la somma di sensori evoluti connessi tra loro e con il mondo esterno, abbattendo la divisione tra mondo fisico e mondo dei dati digitali. Gli scenari di utilizzo di Pepper sono moltissimi; non è solo un nuovo touchpoint con un'interfaccia user-friendly o solo un intrattenitore umanoide in grado di comunicare, è un sistema complesso che raccoglie ed analizza dati per fornire informazioni a supporto delle attività umane.
Quando oggi parliamo di Internet of Things, non dimentichiamoci quindi di Pepper e delle sue infinite applicazioni.
Pepper e i robot dell'Era Cognitiva, imparano in ogni situazione dai dati via via raccolti e grazie all'interazione con i sistemi in cloud comunicano con chi sta loro attorno, utilizzando in tempo reale le informazioni analizzate.
Big Data
Fino ad oggi infatti solo una piccolissima percentuale dei dati raccolti viene utilizzata per migliorare le esperienze delle persone nei vari contesti pubblici e privati. Big Data e Open Data nella migliore delle ipotesi vengono centralizzati e conservati, ma una volta raccolti non sempre contribuiscono a creare valore per le aziende o le persone, o a generare revenue attraverso la definizione di nuovi modelli di business.
Avete visto nel video come Pepper mi assiste, quanto conosce le mie preferenze d'acquisto e come mi guida facilmente nel localizzare i servizi all'interno del centro commerciale?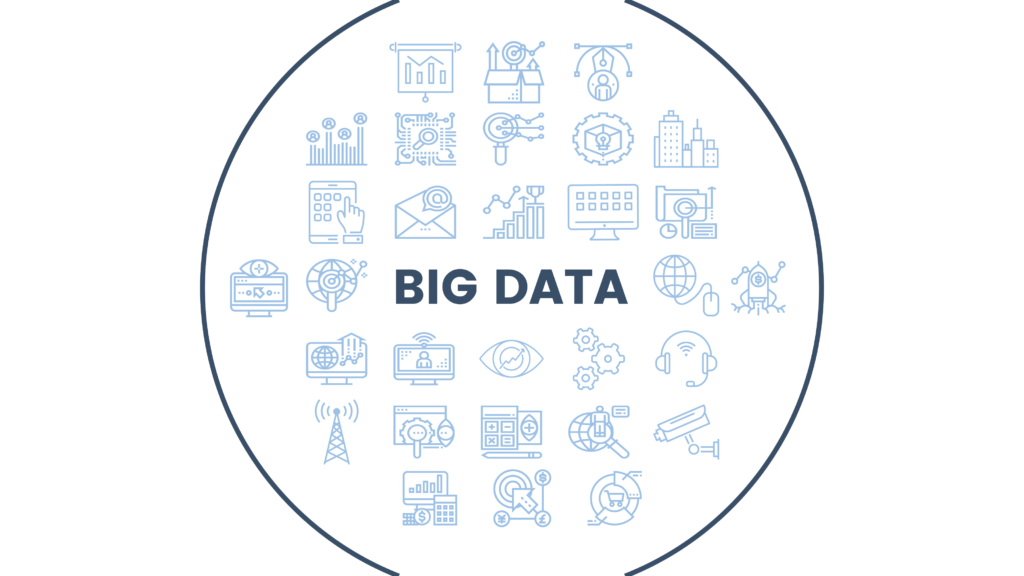 L'analisi cognitiva dei dati
Tutto questo è possibile grazie all'integrazione con IBM Watson, il sistema cognitivo in grado di analizzare e correlare dati strutturati e non strutturati (immagini, audio, testi), di imparare in maniera automatica e fornire informazioni e previsioni attendibili basate sui dati elaborati.
I Big Data possono quindi finalmente essere utilizzati in un contesto reale, come quello della vendita di un prodotto, generando un effetto immediato sulla Customer Experience e creando valore per il consumatore grazie alla continua elaborazione dei dati e la continua interazione.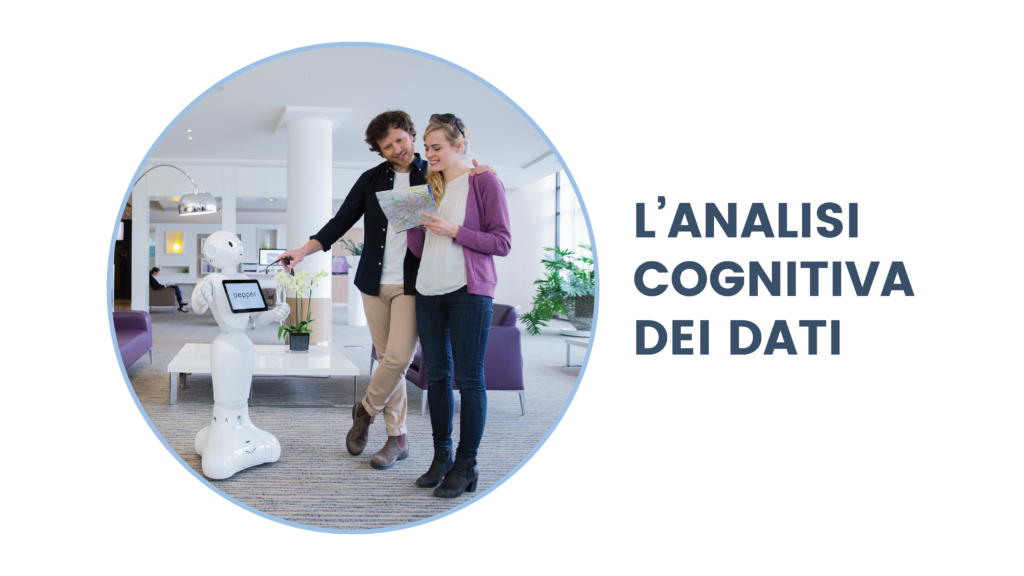 Pepper, case studies
Cosa significa questo per le aziende? Nescafè ha installato 1.000 esemplari di Pepper per i suoi negozi in Giappone e ha registrato un aumento delle vendite del 20%. Nella catena LOFT, Pepper è stato impiegato con successo come consulente per la vendita di prodotti cosmetici.
E le applicazioni di Pepper non riguardano solo il mondo del Retail: sono potenzialmente infinite.
Vi faccio qualche esempio: SNCF, società ferroviaria francese, ha introdotto Pepper nelle stazioni per aiutare i passeggeri ad orientarsi e registrare il loro livello di soddisfazione dei servizi. Costa Crociere ha imbarcato un nuovo marinaio a bordo delle navi con il compito di intrattenere gli ospiti, guidarli durante l'imbarco, fornirgli consigli su ristoranti, eventi ed escursioni e assisterli nel corso dell'intero soggiorno; il tutto per migliorare l'esperienza di viaggio dei crocieristi di tutte le età.
In campo medico Pepper, che parla correttamente 19 lingue, è stato introdotto in ospedale per accogliere i pazienti nel reparto maternità e per uso terapeutico con i bambini.
C'è un ultimo case di cui vi voglio parlare e di cui sono molto orgoglioso, da noi realizzato negli Emirati Arabi, dove Pepper viene impiegato nel nuovo modello di filiale di Emirates NDB per accogliere e orientare la clientela, gestire la coda, raccogliere preziosi insight e presentare i prodotti e servizi innovativi nell'ambito del digital banking.
Pepper è anche integrato con il Dubai Government Happines Meter, un'iniziativa del progetto Smart Dubai, che misura interattivamente il livello di soddisfazione dei cittadini e dei turisti rispetto ai servizi offerti.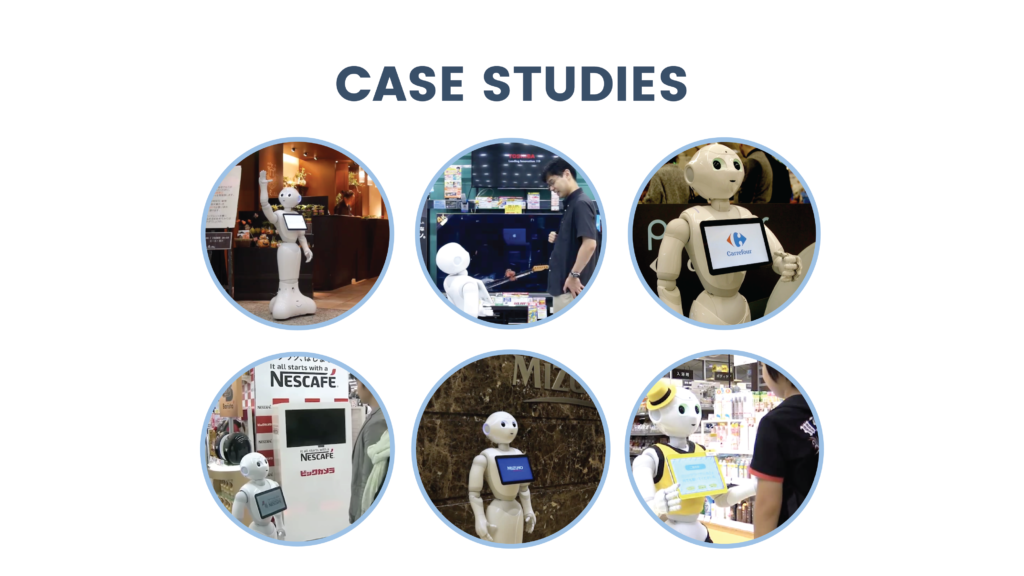 Pepper
Come dicevo: applicazioni infinite nei contesti più diversi.
Benvenuti nel mondo di Pepper!
Altre fonti: https://video.panorama.it/panoramaditalia-video/panoramaditalia-milano-video/francesco-meani-fullsix-vi-presento-pepper-il-social-robot/