Robot start Co., which specialises in robot business (Headquarters: Shibuya-ku, Tokyo, President: Yoshihiro Nakahashi) has created the latest edition of industry map (chaos map) that overlooks the Japanese communication robot industry · Q1 version of 2017.
In the industry map created this time, more than 60 robot, service, developers, etc. have been newly added since last time, and you can feel the growing fever of communication robots.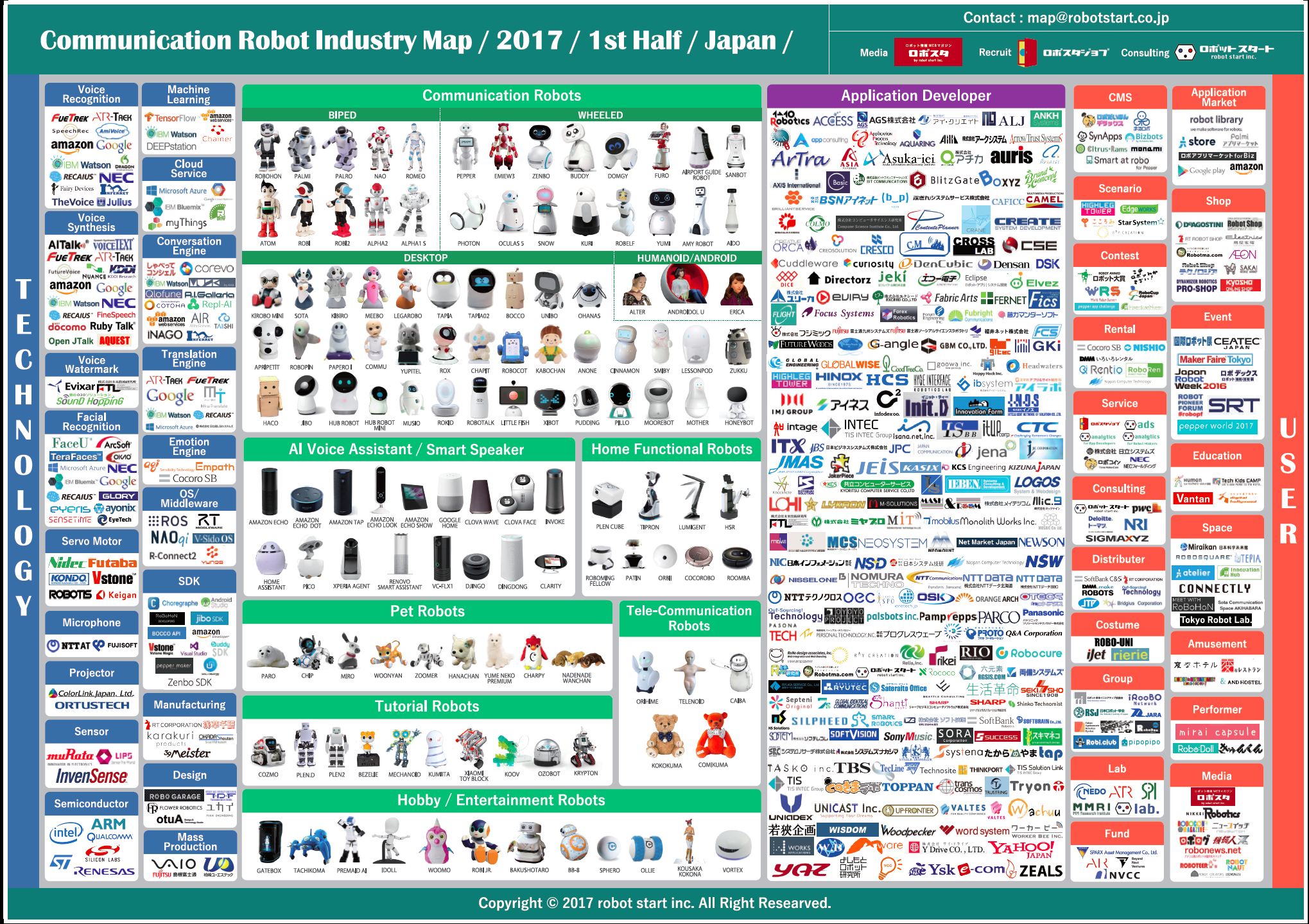 The classification such as development environment and design has been newly added from this time, and Robo · Garage Co., Ltd. which is known for design classification by Lobi and Tomotaka Takahashi who is known for design of Sota, and Uni Robot Corporation are under development TDF, which is representative of Takashi Sonoyama who designed the communication robot "unibo", has a lot of names.
The communication robot industry map is scheduled to be renewed every three months in the future and was created with the assumption that it will be utilised as a way to know players in the industry at once.
In order to improve readability You may want to download for your convenience the original PDF version at Communication Robot Industry Map 2017 1st – (c) Robot Start Inc.