Short Edition invented and created the Distributor of Short Stories ©
The Short Story Distributor provides a story to your visitor or client.
It is an innovative and highly qualitative tool to create, from a noble content that is written, connivance with your client or visitor and to bring him a mark of your consideration.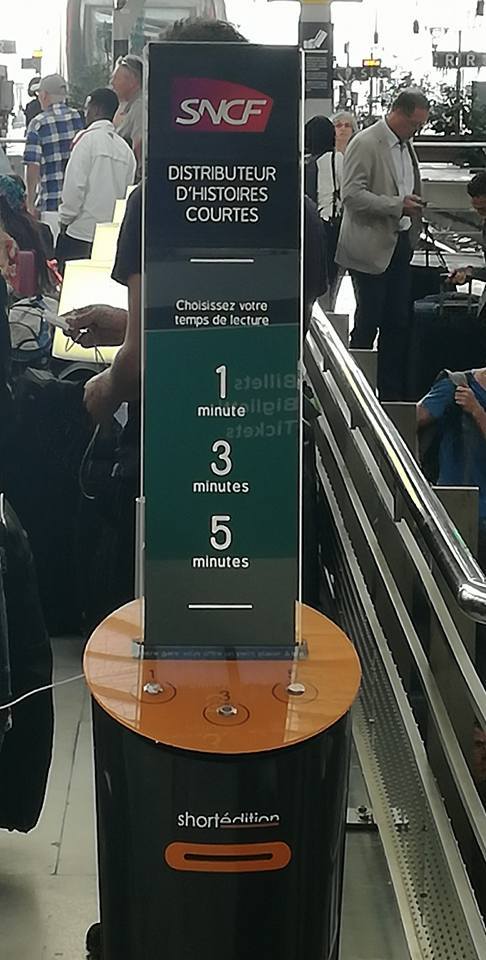 With the Short Story Distributor, you improve your customer relationship by transforming weak times (feelings of waiting, neglect, impatience …) into high points (surprise, smile, reading).
Please find more here: http://distributeur.short-edition.com