Moley has created the world's first robotic kitchen. Featuring an advanced, fully functional robot integrated into a beautifully designed, professional kitchen, it cooks with the skill and flair of a master chef. The prototype was premiered to widespread acclaim at Hanover Messe, the international robotics show.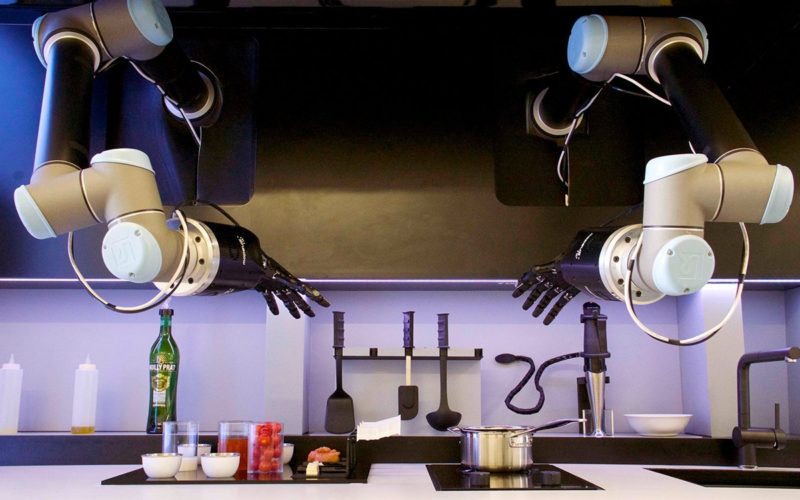 Moley's flagship product uses a pre-installed set of intelligent mechanical arms to prepare high-end meals at your home. Capable of learning restaurant-quality and family recipes from an online database, the robotic arms mimic the moves of MasterChef winner Tim Anderson during the food preparation process but also clean up after themselves and wash dishes once all the cooking is done.
Owners can control the Robotic Kitchen remotely using a smartphone to have a hot meal ready when they walk through the door, and the system can also be operated via touchscreen.
The consumer version set for launch in 2018 will be supported by an iTunes' style library of recipes.
Find all the infos at. http://www.moley.com